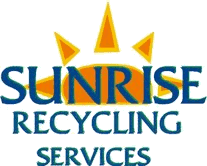 Why is it important to recycle electronics?
E-cycling helps to ensure that heavy metals are safely managed and valuable materials reclaimed for the manufacture of new products. Most of our electronics contain hazardous materials in their composition. These include bromine, lead, mercury, cadmium, PCBs and hexavalent chromium, to name a few. Such materials can cause serious damage to blood systems, increased risk of cancer and multiple other serious health issues.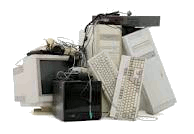 Sunrise Recycling Services, LLC P.O. Box 10213 Jackson, TN 38308 731.298.4683
E-waste, or electronic waste, includes computer hardware & components, and electronic equipment, such as VCRs/DVD players, games systems, MP3 players, fax machines, cell phones, microwaves and others.

The recycling of electronics is often referred to as 'E-cycling'.


Landfilling old electronics should always be avoided, as it can result in an unwanted release of these contaminants into the landfill leachate, and incinerator ash. What's more, e-waste that isn't properly recycled or disposed of can inadvertently end up in our rivers and other water supplies. Therefore, keeping unused or discarded electronics out of our landfill is imperative for preventing pollution in our community.

For more information: www.epa.gov/osw/conserve/materials/ecycling

We provide safe and responsible recycling of all your old electronic equipment at no cost to you. All materials collected are processed in our facility in accordance with all Federal, State, and local laws and regulations. We adhere to a zero landfill policy and all of our downstream partners are certified recyclers. We welcome individuals, organizations, and businesses of all sizes to contact us for information anytime.

Making it Easy for You to Make a Difference!