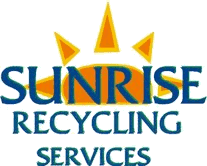 Making it Easy for You to Make a Difference!
Providing Curbside Recycling to the Madison County Community Since 2010
If you have any questions about our services, accepted items, or recycling questions in general, fill out the form and we will get back to you as soon as possible. We can also be reached at (731)298-4683.
​


Thank you for your interest in making Madison County better place to live!
Address

Sunrise Recycling Services, LLC
P.O. Box 10213
Jackson, TN 38308
marcus@recyclejackson.com
Tel: 731.298.4683


Sunrise Recycling Services, LLC P.O. Box 10213 Jackson, TN 38308 731.298.4683