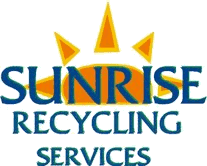 Making it Easy for You to Make a Difference!
Providing Curbside Recycling to the Madison County Community Since 2010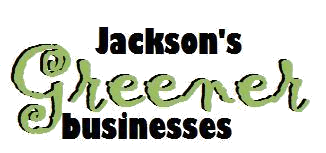 Jackson's Greener Businesses

is a green initiative of Sunrise Recycling Services, comprised of local businesses and organizations who are actively participating in environmentally sustainable practices, leading the way for social change in our community. From recycling to composting to water and energy conservation - it all adds up.
Get involved - GO GREEN.

"It's not just business - it's the right thing to do!"
We'd like to give many thanks to the following businesses for their environmental sustainability efforts in our community!!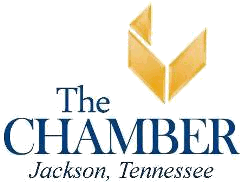 South of New York

a unique salon
MIDSOUTH RETINA
ASSOCIATES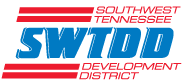 Dr. Miller's
Clinic
828 N Parkway
Jackson, TN 38305
731- 427-4431
1770 Highway 45 Bypass
Jackson, TN 38305
731-664-6900

197 Auditorium St.
Jackson, TN 38301
731-423-2200
Wes Harris, State Farm Agent
319F Vann Dr.
Jackson, TN 38305
731-668-0567

150 Campbell Oaks Dr.
Jackson, TN 38305
731-427-6100
49 Old Hickory Blvd.
Jackson, TN 38305
731-668-5880
2796 N Highland Ave
Jackson, TN 38305
731-664-6864
Jackson State Community College
2046 N. Parkway
Jackson, TN 38301​
731-424-3520
138 Carriage House Dr. Jackson, TN 38305
731-668-7367
Jackson City Hall
101 East Main St.
Jackson, TN 38301
120B North Star Dr
Jackson, TN 38305
731-664-7585
621 Old Hickory Blvd.
Jackson, TN 38305​
731-668-4027
1000 D Vann Drive
Jackson, TN 38305
731-512-1808
27 Conrad Dr. Suite 150
Jackson, TN 38305
731-668-6408
609 Skyline Dr.
Jackson, TN 38301
731-427-7799
108 S. Church St.
Jackson, TN 38301
731-423-9257
123 B Devonshire
Jackson, TN 38305
731-668-0993
245 Preston St.
Jackson, TN 38301
731-423-0112
105 Burkett Switch Rd.
Jackson, TN 38301
731-423-2693​​
2821 N. Highland Ave.
Jackson, TN 38305
731-736-1077​​
278 Cooper Anderson Rd Jackson, TN 38305
731-668-9197
278 Cooper Anderson Rd Jackson, TN 38305
731-668-9197
Sunrise Recycling Services, LLC P.O. Box10213 Jackson, TN 38308 731.298.4683
2173 Highway 70 E.
Jackson, TN 38305
731-300-3344

907 Vann Dr.
​Jackson, TN 38305
731-668-2420
1401 Vann Dr.
​Jackson, TN 38305
855-205-5461
126 Old Medina Cir.
Jackson, TN 38305
731-935-4100

1140 Lower Brownsville Rd.
Jackson, TN 38301
731-265-0595

218 E. Main St.
Jackson, TN 38301
731-300-4674

705 Lambuth Blvd.
Jackson, TN 38301
731-427-4725

230 D St.
​Jackson, TN 38301
731-422-3116
21 Lynoak Cv.
​Jackson, TN 38305
731-668-7700
207 E. Lafayette
Jackson, TN 38301
731-427-6440

122 Radio Rd.
Jackson, TN 38301
731-423-0139

122 Radio Rd.
Jackson, TN 38301
731-423-0139

122 Radio Rd.
Jackson, TN 38301
731-423-0139